Teacher Feature..on a Sunday
Anyway onto today's teacher feature...
Sarah is a sweet first grade teacher, mommy, and blogger. She has wonderful and cute ideas and is oh so generous in sharing tons of freebies on her blog.
I absolutely adore this anchor chart!
Aren't they cute?!
Oh and let me leave you with this picture of her awesome kid-made bulletin board.
Perfect for a nutrition unit...don't 'ya think?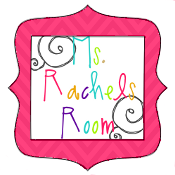 Rachel is a sweet Special Education teacher and blogger. She has an uber cute blog and has lots of wonderful ideas. I love these cute Dr. Seuss Background Papers that she created...so cute and colorful!
Okay...that's it for tonight..I'm off to fix my school bag and prepare for tomorrow.
Enjoy your extra day off...if you have one...if you're like me and you have to work tomorrow...no worries..it'll be a great day! ;)
Labels: Teacher Feature Thursday